Southern Tennessee Regional Health System Pulaski names 2023 Mercy Award Winner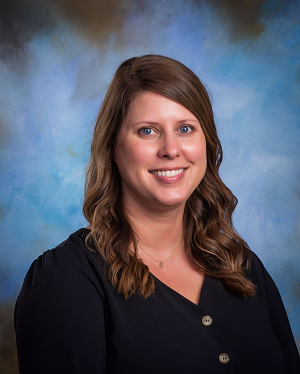 Southern Tennessee Regional Health System Pulaski recently announced that Christie Bass has been recognized as the facility's 2023 Mercy Award winner. The Mercy Award recognizes one employee from each of Lifepoint Health's facilities who profoundly touches the lives of others and best represents the spirit and values on which the company was founded.
The Mercy Award is an annual recognition program that honors the life and contributions of Scott Mercy, Lifepoint's founding chairman and chief executive officer. The award is considered the highest honor a Lifepoint employee can receive.
"At STRHS Pulaski, we share Lifepoint's commitment to making communities healthier, and we recognize this is supported by the good work and service of our employees on and off the job," said Jason Fugleberg, CEO of STRHS. "We are extremely proud to recognize Christie for her efforts on behalf of our patients and our community. She goes above and beyond each day to ensure that every person she encounters receives the highest level of care and compassion."
Bass, a Registered Nurse for the last 7 years, is the ER and Genesis Medical Detox Director of STRHS Pulaski. Her passion to care for people, regardless of their circumstance, is the message that resonated throughout the numerous nominations submitted on Bass's behalf. Dr. Goran Antic, Medical Director of STRHS Pulaski, went on to say, "…Christie never shies away from difficult situations, tough decisions, or complex problems. She always considers the individual in the midst of these scenarios and drives her team to be the best advocates for our hospital, community and ultimately the patients we strive every day to provide care. I can honestly say she is the rock that holds our department together…I can think of no one who deserves this more."
Each facility winner, including Bass, will be considered for Lifepoint's 2023 companywide Mercy Award. The companywide winner will be announced this summer and honored during a ceremony in Nashville, Tenn., in August.
Read All Posts