Jim Edmondson
Chief Executive Officer
Jim Edmondson is the CEO of Southern Tennessee Regional Health System's Pulaski (STRHSP) hospital campus located in Pulaski, Tennessee. He is a legacy employee of LifePoint Health and leads a very successful hospital, particularly in the quality and talent arenas.
With nearly 35 years of healthcare experience, Jim has served in a variety of roles. He has served as his hospital's CEO in two stints representing a total of over 20years. Sandwiched between his role at Pulaski, Jim served as CEO for Capella Health-owned Jacksonville Medical Center in Jacksonville, Alabama and HMA's Riverview Regional Medical Center in Gadsden, Alabama. Jim has always enjoyed the role of serving as a change agent and in both of those roles, he co-led the financial and cultural turnaround of both of his Alabama hospitals. Prior to working for LifePoint Health, Jim held Chief Operating Officer positions with HealthTrust and Baptist Healthcare of Oklahoma. He served as the strategist for the Executive Vice President of the Baylor Health Affiliates Group.
Jim has always been a tremendous advocate for his employees and is inextricably drawn to the tie between culture and quality/safety. At STRHSP, Jim indisputably leads the Culture of Safety and Engagement. STRHSP has benefited from this focus by becoming the seventh hospital in LifePoint Health to be designated with Duke's/LifePoint Health's National Quality Program designation. Additionally, in the last two years, the hospital has been recognized by Health Grades with the Excellence Award given to hospitals with published quality and safety rankings in the 90th percentile. STRHSP has also been awarded Modern Healthcare's Top 100 Best Places to Work the past three years. Jim's hospital in Jacksonville, Alabama also won this award 3 years in a row. Jim has been a speaker on culture change and quality on two occasions for the Tennessee Hospital Association.
Jim began his career after earning a Master of Science in Hospital and Health Administration from the University of Alabama at Birmingham (Class 17). He received a Bachelor of Science in Sociology from Oklahoma State University with an emphasis in Organizational Behavior. He is a Fellow of the American College of Healthcare Executives and has a Yellow Belt in Lean and Lean Leadership. Most recently, Jim earned his Certified Professional in Patient Safety (CPPS) certification. He was recognized in 2018 as LifePoint Health's CEO of the Year.
---
Donald Gavin
Chief Financial Officer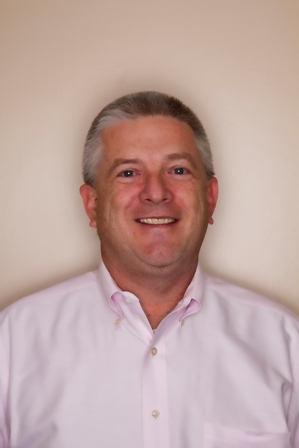 Donald Gavin has been the Chief Financial Officer at Southern Tennessee Regional Health System in Pulaski, Tennessee for sixteen years. He grew up in Santa Fe, Texas and earned is accounting degree at the University of Houston in Clear Lake, Texas.
He, and his wife Traci of thirty years, have three sons and one granddaughter. In Donald's spare time he enjoys hunting and fishing.
---
Libby Ferguson
Chief Nursing Officer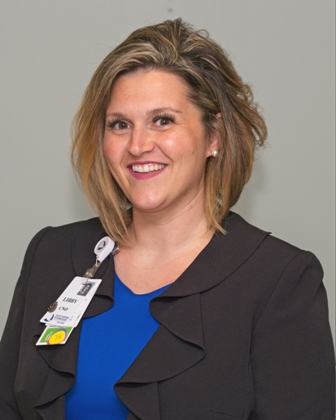 Libby Ferguson holds a Masters of Science in Nursing Leadership and Management from Western Governors University. She has a robust clinical background with experience in the emergency department, critical care, trauma, and medical/surgical nursing. During her nursing career, she has worked in both large and small organizations, rural and urban and even non-for profit. She also served in the United States Army as a Non-Commissioned Officer in Charge of an Advanced Trauma Life Support section, as a combat medic.
Libby started her nursing leadership career as a manager of a 70-bed medical-oncology floor in south Florida and was promoted to an Assistant Chief Officer role. She has served as an ACNO for the past two years, with her last role being in Missouri. During her time as an ACNO she had the privilege to lead emergency services, intensive care units, an ambulance company, outpatient wound care and bed management.
In Libby's previous roles, she was instrumental in preparing staff for Acute Stroke Ready designation, chairing and implementing nursing shared governance and was nominated to sit on a corporate level committee to address cross-generational workforce directives. She is a member of the American College of Healthcare Executives and has experience in Studer driven practices, Team STEPPS, Just Culture and Community Health Needs Assessments.